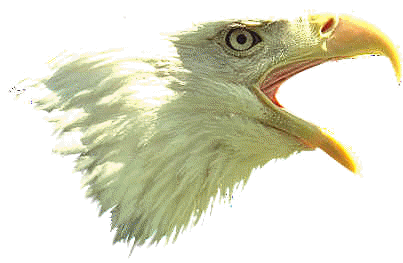 -
Click on weather icon above for more info.
A Red Skelton Version, good site!
OUR SPECIAL PATRIOTIC LINKS .

Our deepest sympathy to all the victims, survivors and Families of this American Tragedy

This takes about 5 min. to download 1st time, after that it loads immediately if you open it from your desktop thereafter or where ever it's stored. If you keep opening it from here it will download each time. It's worth the wait, but be sure you have plenty of tissue on hand.
I like that P.O.R.! The rusty look is gone, everything including drive train & framework is now "Painted" gray with P.O.R.
EXPLANATION !
This Air Bag System was NOT designed to affect the RIDE of the torsalastic suspension in any way, but as a back up in case of torsion failure and, also as a leveling device when parked. The air bags are capable of up to 90 psi air pressure, but when traveling I would suggest air pressure of 5-10 PSI ...just enough to keep the air bags into their proper shape.
This system can be installed at any time by just removing the wheels.
If you would like to put Jake brakes on your 8V-71, I have an easy solution to raise the intake air horn to clear the tall valve covers. I highly recommend Jake brakes with any large vehicle, with manual transmission.
QUESTION: Has anyone installed/used this airbag system? I haven't had any feedback from anyone.

Click on any of the links below......
MORE LINKS BELOW CONTINUE TO SCROLL & CLICK (any picture) and ENJOY!
| | |
| --- | --- |
| | <---- Click to EMAIL me |
| | <------<<< CLICK |
| | <------<<<CLICK BUS LIBRARY |
| | Enjoy a favorite site of mine. Click on picture after viewing, for more features. |
| | |
| --- | --- |
| | Hello I'm still locked up! "Bird-bird" crows like a rooster! Whistles the marine corp. hymn, and invents his own songs. |
| | http://koti.mbnet.fi/~soldier/towboat.htm DON'T try this at HOME! |
| | |
| | |
| | Jaramac XVII --In the early 70's I was Skipper on this tug in Nigeria, W. Africa, she was a first class vessel built in Japan & registered in Panama, 21 crew members. Our job was in the offshore oil industry. She had no rudders! The tug had steering Cort nozzles with variable pitch propellers, we changed lube oil once a year! Fifty barrels at a time! Dry sump M.A.N. Engines and utilized a centrifuge to keep the oil clean, she did 17 knots "running light" (no tow behind us). |
| | Picture of my bus... |
| | We bred & raised champion Clydesdales, can you believe that! |
| | Ginger, Queen & myself in the early 1970's |
| | Nik Nik Turner certified Bus Mutt, he's on his way to the D O L to get his C D L he had stepped on the DD3 brake button while we were in a restaurant and as result had his first driving test in Oregon. I had to jump in the rolling bus and slapped my hand on the foot brake just as it rear ended a car and almost shoved everything into the front of the restaurant. |